Welcome to POLYTRIB 2022
PolyTrib 2022 will take place in Stockholm, Sweden on 5th-6th December 2022.
Since 2014, PolyTrib conference has taken place every two years in Slovenia. Due to Covid-19 pandemic, PolyTrib 2020 had to be cancelled. PolyTrib is a unique and popular conference among polymer tribologists and polymer scientists from academia and industry.
4th international conference on polymer tribology, PolyTrib 2022 will take place in Stockholm, Sweden on 5th-6th December 2022.
From this year on, PolyTrib conference will take place alternatively between Slovenia and Sweden every two years.
PolyTrib 2022 is a meeting place that creates the opportunity for experts from industries and academia to meet and discuss polymer-tribology, from polymer manufacturing and compounding to final user aspects and needs. Invited lectures, regular technical talks, posters, exhibitions and social events will take place during this 2-days event.
The state of the art of polymer tribology research in general, as well as related to specific needs and demands in the industrial and other sectors will be presented. In particular, wear of polymers, polymers in automotive industry, recycling aspects and circular economy of polymeric-based materials in tribological components, polymers in energy sector, biobased polymer composites, solid lubricants, 3D printed polymers in tribological applications, polymers in hydrogen application and biotribology are some of the topics which will be covered during the conference.
For registration and abstract submission please visit the conference website: www.ltu.se/research/subjects/Maskinelement/Konferenser/POLYTRIB-2022.
If you have any question or need further information please contact us through polytrib2022@mailbox.ltu.se.
We are looking forward to seeing you all in the beautiful winter wonderland Stockholm in early December 2022. There will be plenty of winter festivals and Christmas market around the city during that time.
Yours sincerely,
Mitjan Kalin and Nazanin Emami
Conference Chair and Co-chair
---
The 4th International conference on Polymer Tribology
28th – 29th September 2020
Hotel Astoria Bled, Bled, Slovenia
The use of polymeric materials in tribological applications has become increasingly common within the past few decades and the trend is sure to continue due to their many advantages.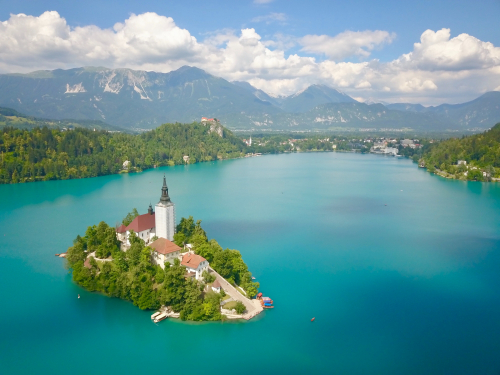 The growing demand for polymer-based tribological contacts requires continuous improvement and optimization of polymer production and product design.
Several aspects of polymer tribology must therefore be better understood to ensure the best possible friction and wear performance for the application, which is the main goal of this conference.
After three successful PolyTrib conferences with 70 – 80 participants from 20 different countries, coming from both research institutes and the industrial sector, the 4th PolyTrib conference aims to enlarge the audience even further.
The goal is to facilitate the exchange of knowledge in polymer tribology, a field rather under-represented at conferences before now, by bringing together cutting-edge research and novel manufacturing and sales practices from all over the world.
The conference will host several esteemed invited keynote speakers, regular technical and poster sessions, exhibitions and social events, as well as a programme for accompanying persons.
In addition there will also be an International workshop titled "The effect of carbon reinforcements in Polymer Tribology" and a Session dedicated to polymer gears.