Venue
PolyTrib 2020 will be held on the 28th and 29th of September at the Hotel Astoria Bled in BLED, Slovenia.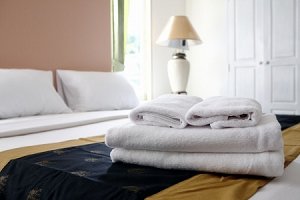 Hotel Astoria Bled is located right in the centre of the historical Bled town by the lakeside. It offers spectacular views of lake Bled and the unique 12th century Bled castle. All rooms were designed with comfort and sustainability in mind and the hotel restaurant offers select Slovenian culinary delights and fine wines.
The thermal lake waters are said to have healing properties, which you can benefit from at the Astoria Bled hotel's excellent wellness centre, featuring a sauna park and various massage and body care packages.
Lake Bled is one of the most visited spots in Slovenia, due to its natural beauty and the picturesque church with a wishing bell situated on the lake island. It is surrounded by beautiful Alpine mountains, which offer plenty of hiking opportunities and make for a breathtaking view when cruising the lake in a traditional wooden Pletna boat or admiring it from the 12th century Bled castle. The area is known for excellent local cuisine, such as the Bled cream cake, and two other major Slovenian natural attractions, lake Bohinj and Vintgar Gorge, are also located close by.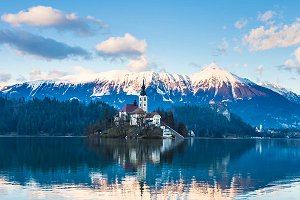 Vintgar Gorge is a 1.6 km long gorge carved into the mountains by the Radovna river and its waterfalls. It is famous for its natural beauty and accessible via an easy trail ending at the majestic 13m high Šum waterfall, one of the three river waterfalls in Slovenia. The gorge is located about 4 km from Bled and is also the gateway to the pristine Triglav National park, which features many beautiful hiking trails and lake Bohinj.