Venue
PolyTrib 2018 will be held on the 24th and 25th of September at the Grand Hotel Bernardin in PORTOROŽ, Slovenia.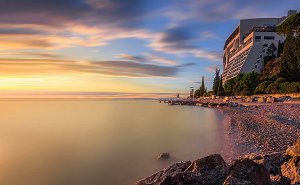 Hotel Bernardin offers an excellent wellness center–Paradise Spa with saunas and various massages and an indoor swimming pool with heated sea water. All rooms have private balconies overlooking the sea. The hotel has a luxurious private beach.
The prestigious Grand Hotel Bernardin is located directly by the sea, between Portorož and Piran, two breathtaking towns that offer authentic cultural diversity to their visitors.
Piran with its imprint of the Venetian Empire combines fascinating history with inspiring modernity.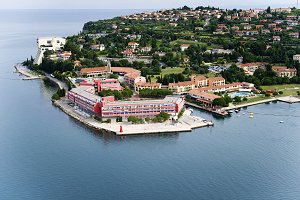 Portorož, this "world-renowned seaside resort", as it was called in the times of the Austro-Hungarian Empire, is located in a magnificent sheltered bay. It it surrounded with some of the oldest saltpans in Europe on one side and the distinctive Istrian hills with olive groves, vineyards and fruit trees on the other.