Travel directions
Conference location
Hotel Astoria Bled
Prešernova 44
4260 Bled
SLOVENIA

Phone: 00386 4 579 44 00
E-mail: astoria@vgs-bled.si
Bled is one of the main tourist spots in Slovenia and has frequent connections to nearby international airports and Ljubljana – the capital of Slovenia.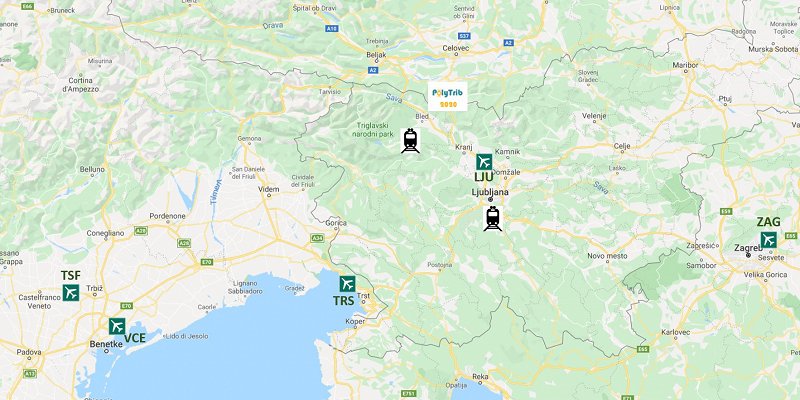 Reaching Bled from the nearest airports
There are several international airports in the vicinity served by various airlines:
Shuttle transportations are available from all airports to Bled, even directly to the desired hotel. These companies offers individual and shared transfers. The prices are reasonable, starting from around 20 € for shared shuttle. For booking and further details please click here (Shuttle 1, Shuttle 2, Shuttle 3).

Reaching Bled from Ljubljana
There are direct train connections to/from Slovenia (Ljubljana):
Germany (via Münich, via Frankfurt)
​Switzerland (via Zürich)
Austria (via Salzburg, via Villach, via Graz, via Vienna)
Croatia (via Zagreb and via Rijeka)
Hungary (via Budapest)
Czech Republic (via Prague)
Italy (via Venice)
Serbia (via Belgrade)
Bosnia and Hezegovina (via Sarajevo)
Bled can be reached from Ljubljana by train, bus or shuttle transportation (Shuttle 1, Shuttle 2, Shuttle 3).
More information is available at the Slovenian Railway Station.

Reaching Bled by car
When traveling to Bled by car through Ljubljana, the highway E61 from Ljubljana towards Kranj should be taken. Coming from Austria, the highway E61 towards Jesenice should be taken.